When too much "hands on" gets in the way of progress
April 29, 2015
/
/
Comments Off

on When too much "hands on" gets in the way of progress
As a longtime fascinated observer of civic and nonprofit boards, I've noticed some interesting things happen from time to time.
Some examples:
An elected board member who is a CPA decides that he's not satisfied with the district's financials, so he prepares his own version for the directors to review.
A director who believes ardently in the importance of good process decides that the bylaws are inadequate, so over the weekend writes up her own version and asks the board to adopt it.
A physician believes that the staff is not being creative enough in envisioning ways to use some newly acquired space, so he recruits an architect friend and prepares a proposal that he presents to the board for its consideration.
As the saying goes, "What's wrong with this picture?" These are dedicated professionals who care enormously about the districts they serve. However, by their actions it would appear that they are confused about the scope of their jobs as board members. Simply put, a person elected to a school board is charged with guiding and directing the district's work, not with physically doing the work.
When interest in a task propels us into excessive involvement, we're liable to create very serious problems. The examples above are clear-cut, but the same issues crop up over and over again, in more subtle ways. For example, does a school board really want to decide who should coach the high school football team? Do dissatisfied staffers actually feel they should be able to voice complaints to directors? Is the superintendent regularly offered unsolicited advice about how to resolve assignment conflicts? It requires wisdom and detachment to make suggestions without meddling and to present clear thinking in ways that assist rather than hinder the work to be done.
When a board of directors commits to this position, the rewards are enormous. Each part of the team is able to perform its duty, and the overall organization functions well.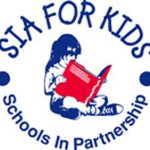 This article was first published by the Schools Insurance Authority, a California Joint Powers Authority. Visit their website, www.sia-jpa.org, for helpful information for school leaders.