Jurassic Parliament is a company established by Ann Macfarlane and Andrew Estep. We offer information, training, and resources to help you run effective and fair meetings. When board meetings are run well, the organization thrives. Whether you're a director on a nonprofit board, an elected official, a community volunteer or a staff member, you'll find what you need for success on our site.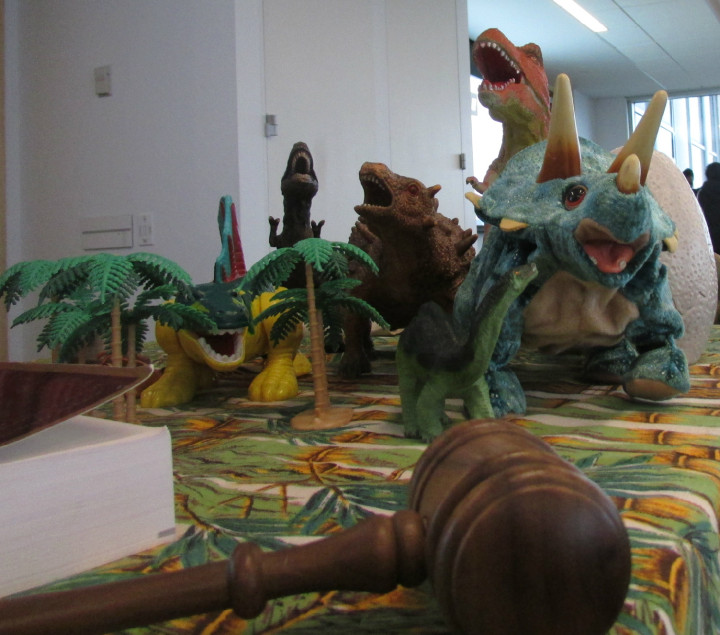 Read about the DINOSAURS here.
We are posting what we know about Robert's Rules of Order and mastering meetings as blog entries on this website. Search our site for answers to your questions, or contact us directly.
Register here to receive our blog postings directly in your inbox.
Sign up here for our free e-newsletter. It is short, interesting and practical.
Read the reviews of our book, Mastering Council Meetings: A guidebook for elected officials and local governments, and get your copy today. This unique book provides key information in user-friendly and accessible format. We're working on the second volume, Mastering Board Meetings, but in the meantime, you can get what you need from MCM.
Sign up for our distance learning course, Making Sense of Motions, if you want to understand how "motions" work in Robert's Rules. You will cut through the rigamarole and master the fundamental concept that few people understand – it's easy once you see it in action.
We offer in-person training that is fully interactive from start to finish. We create a custom scenario for your organization. Our workshops are entertaining, enjoyable and funny.
We also offer consulting services for nonprofit organizations and civic bodies.
Check out our testimonials and get in touch! Our unique approach will make your meetings more productive and your life a lot easier!