Robert's Rules cheat sheets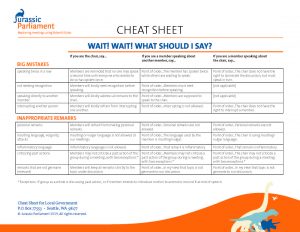 Wait! Wait! What should I say?
This laminated cheat sheet gives you language for difficult situations and challenging people. It also includes a chart of the precedence of motions.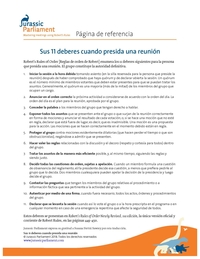 What are the 11 duties of the chair?
This explains exactly what Robert's Rules of Order describes as the duties of the leader of the meeting. Know what your role is on your board or council.