One simple guideline can make meetings more productive
Meetings of one type or another can take up to half of the average work day and keeping them productive can sometimes be a challenge. But there's one simple guideline that can save time and improve the content of daily meetings by a thousand percent and it's this: No one may speak a second time until everyone who wishes to speak has spoken  once.
Taking this guideline seriously, and consistently ensuring that it's followed, will improve meetings of all types – school board, staff, union, PTA, virtually any working gathering. The "speak once" rule is even enshrined in Robert's Rules of Order, the classic American guide to good meetings.
Typically, those with higher social status, the extroverts and the old-timers dominate the discussions, while others sit quietly and don't speak out. Why? There are several reasons:
•    People often don't want to speak out of turn or want to appear to be putting themselves forward. They think, "It's not my place" and remain silent.
•    People doubt their own judgment. They may say to themselves, "It looks like these numbers don't add up," but then conclude, "Oh well, I'm sure the treasurer got it right and I'm just not reading it correctly."
•    People are lazy. Engaging in discussion takes energy, and sometimes it's easier to just coast along.
A simple solution to better participation
Once a group is made aware of the "speak once" guideline, the leader and the members should make an explicit commitment to follow it by:
•    Mentioning the guideline at the beginning of every meeting.
•    Reiterating the rule during the meeting: "Let's be sure to hear from everyone once before we have a second round."
•    Utilizing the "round-robin" approach to directly ask each person what they think. (Anyone can pass and have a chance at the end, if they wish.)
Over and over this simple guideline has transformed confused, sometimes chaotic, discussions into useful explorations and resolutions of issues. We recommend it to all school leaders and others as a basic tool for running effective, productive  meetings.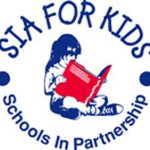 This article was first published by the Schools Insurance Authority, a California Joint Powers Authority. Visit their website, www.sia-jpa.org, for helpful information for school leaders.