Message from a Black Parliamentarian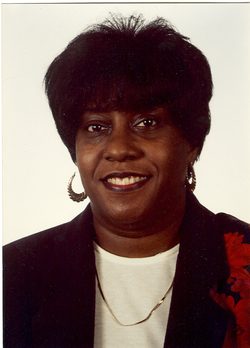 Guest post by Laura Rabb Morgan, a Black Professional Registered Parliamentarian. Thank you Laura for sharing this important message with us. Laura tells her story on video in our free webinar, "Better Meetings Advance Social Justice."
Dear Fellow Parliamentarians:
As people around the world continue to come together to protest and demand an end to racial injustices, I wanted to take a moment to share how I feel as a Black Registered Parliamentarian in the state of Illinois and how I am responding and standing with my community.
There is no excuse for the systemic racism that took the lives of George Floyd and Rayshard Brooks and so many others.  I am heartbroken by these senseless murders.  These events should lead to many honest conversations with Black parliamentarians, listening to their feelings and reactions to the recent events, and learning how NAP and AIP can better support the Black community.
The work is not just for the Black parliamentarians, it's all of ours.  It is my hope that all Parliamentarians commit to being part of that change.  Not just with words, but with meaningful actions both within our organizations and within our communities.   With so many new groups forming I believe they should turn to professional parliamentarians for assistance.  It is imperative that the movement that is swelling does not die down and that these new organizations be formalized so their success is guaranteed.  Also, as parliamentarian units, state organizations, and national organizations, it is necessary that we review our own bylaws, policies, and procedure to see if systemic racism is embedded in them, and urge other organizations to do the same.
Black mothers should not have to worry every time their young sons leave home that there is a possibility that they will not be returning, especially from a war in their own backyards.  Kids need their fathers, sisters need their brothers, and we all need each other.  When all of our blood flows, it flows red, we are one people as God intended, if society is to thrive and thrive well, it is imperative that we act like it.
Sincerely,
Laura Rabb Morgan, Ed. D., PRP
A Black Professional Registered Parliamentarian in Illinois