Use Board Action Request form to make better decisions for your nonprofit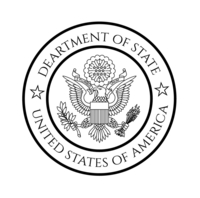 When I was serving in the U.S. Department of State, I sometimes felt in danger of becoming too wrapped up in bureaucratic machinations. There were so many angles to foreign policy, and so many different folks were involved! One could spend a lifetime trudging through the corridors of power getting clearances…the Near East South Asia Bureau, the regional office, the legal department, the United States Information Agency, the Agency for International Development…and of course Secretary Kissinger's office.
Bureaucracy has its value
Today I want to recommend a small degree of bureaucratization to all you folks serving on nonprofit boards of directors. I am proud to report that the American Translators Association is still using a form that I created during my time as president. The "Board Action Request" form, or BAR, allows a board member to propose a motion to the board. It includes space for policy implications, financial impact, budgetary status and the background/rationale for the motion.
Use this form for clarity and breadth of understanding
By using this form, boards go into their meetings with a clear sense of what is being proposed and why, and what it might mean for their organization. You can download a sample here.
Long-lasting benefits from this form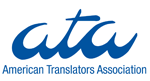 Mooch Bacak, the ATA's superb executive director, has been kind enough to say that the governance patterns we jointly established during my term twenty years ago still guide the ATA. It gives me joy to share an idea that has had great results for my favorite professional association. Another past president once told me, "Ann, you are a poet with administration." I hope that this form will bring an extra bit of order and poetry into your board discussions!