Effective meeting management can be yours!
July 2, 2019
/
/
Comments Off

on Effective meeting management can be yours!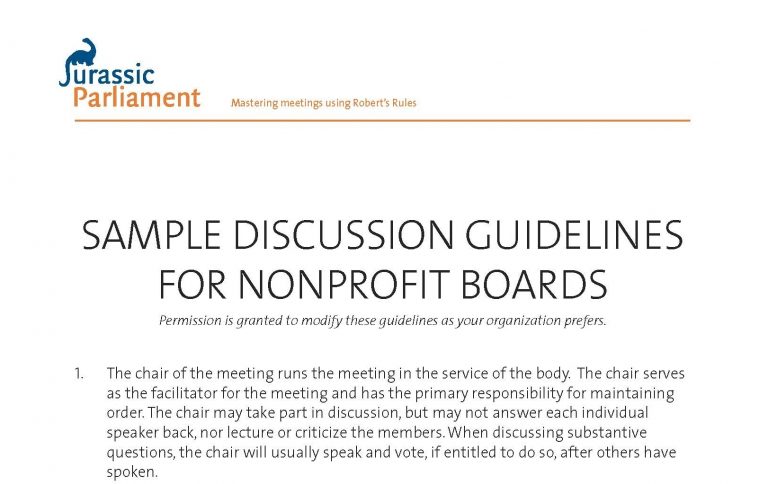 Everyone wants effective meeting management, but how do we get there?
The secret is to get all the participants on the same page. We suggest that you download our Sample Discussion Guidelines and spend 30 minutes talking about them with your group.
We offer Sample Discussion Guidelines for Nonprofit Boards and Sample Discussion Guidelines for Local Government. Choose the one you need.
You have permission to modify these guidelines to suit your particular organization. Take what you like and ditch the rest! When everybody has a common understanding of how to discuss things, it will all run much more smoothly.
If you would like a copy of these guidelines in Microsoft Word format, email us and we'll gladly provide it.
Download Local Government Guidelines
Effective meeting management can be friendly too
Based on the principles of Robert's Rules of Order, these guidelines packaged to be user-friendly and accessible. They distill the wisdom of parliamentary procedure into practical tools for your group.
Here are some of the organizations for which these guidelines can create effective meeting management:
Nonprofit boards
Church councils
HOA and condominium boards
Rotary Clubs
Unions
City and county councils
School boards
Special district boards
and many more!