Why you should attend this webinar
Social distancing, limitations of public and group gatherings, and other actions to limit exposure and flatten the spread of the disease have created disruption and confusion about how to hold meetings.
What happens when you have an annual meeting scheduled during the recommended social distancing period?
Are you allowed to reschedule meetings, including elections?
Can you hold meetings via telephone or online video conferencing?
If you can hold online meetings, are there special rules or regulations that you need to follow?
How can you ensure orderly discussion and successful outcomes?
Jurassic Parliament offers special guidelines for unique circumstances just like this, based on Robert's Rules of Order.
In this timely 75-minute webinar, Ann Macfarlane will show you exactly what you need to know in order to hold efficient—and officially recognized—online or hybrid board meetings.
Normally this webinar costs $37, but for a limited time, we're offering it for $9.99.
In "Effective Video and Telephone Meetings," you'll learn general guidelines, best practices, and exceptions to usual procedures that will help you keep business going, even when meeting in the same physical space is not possible.
The final portion of the webinar has been reserved for answering your specific personal questions.
Each board member—especially the leader—will need to be flexible but skillful to navigate this new type of meeting. This webinar will show you how.
Space is limited, so register now to reserve your spot.
Webinar: Effective Video and Telephone Meetings
75 minutes
Four times to choose from:
Tuesday, March 24    10:00 am Pacific
Thursday, March 26   4:00 pm Pacific
Monday, March 30   12:00 pm Pacific
Wednesday, April 1   4:00 pm Pacific
Price:
$37
$9.99
Benefit 1
Explain to your board what you can and can't do according to Robert.
Benefit 2
Get three practical tools to lead a remote meeting efficiently.
Benefit 3
Save time and keep discussion on track.
Benefit 4
Feel confident that you are acting correctly in these tough times.
Outline of topics covered
Introduction
Preparation
Role of the Chair
Discussion
Voting
Conclusion
Q&A
About the Presenter: I'm Ann Macfarlane and I understand the pain of dysfunctional meetings.
I know the challenge of holding discussions when tempers are hot and feelings run high. I've felt the embarrassment of not knowing how to give everyone a fair shake in discussion. The surprising answer is Robert's Rules of Order. This system provides effective tools for any group, even a very casual one. I've helped thousands of elected officials cut hours off their meeting time and strengthen their council's decision-making process. Nonprofit leaders credit our training with strengthening their board process and improving their decisions.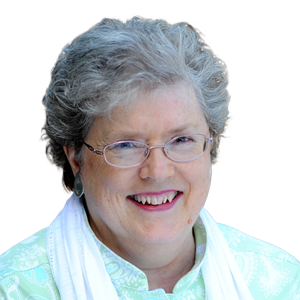 After attending this webinar, you'll feel confident and prepared for your online meeting. Join us for this unique training opportunity. Space is limited.
BONUS After the webinar, you will receive access to a recording of the webinar and the PowerPoint slides for your reference.