Jurassic Parliament offers consulting services for city and county councils, special districts, student government and non-profit organizations. Our focus is on helping you run the best possible board meetings and deal with the personalities that sometimes make volunteer and civic service challenging. We offer assistance with bylaws and rules of order, training, and parliamentary services during your meetings.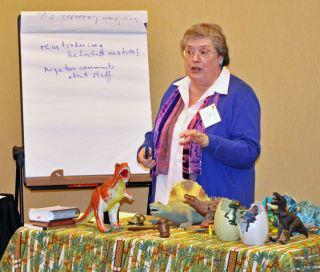 Ann Macfarlane, our consultant, is a Certified Association Executive as well as a Professional Registered Parliamentarian.  She has served as a volunteer leader and as an executive director, so she knows both sides of the table. Ann's extensive professional experience, together with her service as a diplomat in the U.S. Foreign Service, enables her to connect with clients and get to the heart of their issues.
Contact us to discuss your needs. We look forward to hearing from you.