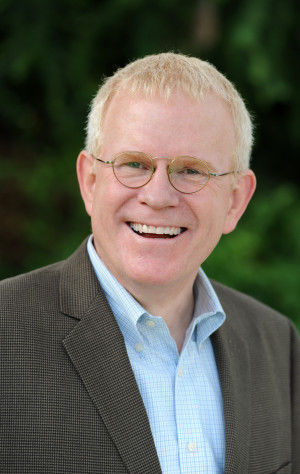 Andrew Estep, CAE joined SBI Management Services as a Senior Association Executive in July 2014.
Since 2000, Andrew had been President of ERGA, a Seattle based Association Management Company. He managed associations of various sizes from 300 to 1,500 members, local to international, trade associations and professional societies. Running the company, he came to SBI with a full understanding of both the executive and operational demands required to manage a dynamic association. Andrew is well versed in all aspects of association management: executive support, strategic planning and implementation, membership and customer service, support to key stakeholders and sponsors, as well as event management.  He understands the importance and logistics of how to leverage technology and internet-based systems to provide excellent service. Through this experience he developed a deep understanding of associations and their effective management. He has become a champion of collaborative process, understanding the wisdom that nonprofit boards of directors and committees can offer their organizations. He believes that with the proper support, all associations can succeed.
With his business partner at ERGA, Ann Macfarlane, Andrew developed the Jurassic Parliament service line, providing leadership and meeting management training and information rooted in Robert's Rules of Order to not-for-profit organizations. He co-authored Mastering Council Meetings: A guidebook for elected officials and local governments, published in 2013. Andrew has a clear understanding of efficient and effective meeting procedures.
Andrew became a Certified Association Executive in 2008. He also has a bachelor's degree in mathematics, which wasn't nearly as hard to obtain. Clients that Andrew and his team are currently managing at SBI include: Association for Library Information Science Education, Washington Chapter of Landscape Architects, American Planning Association of Washington and Washington Speech, Language, Hearing Association.
Andrew is an active member of the Washington Society of Association Executives. After serving as a committee chair for several years he was elected to the Board of Directors in 2012. He was also named the WSAE Association Executive of the Year in 2012. He currently serves as the Secretary/Treasurer of the Board.
In his off hours, Andrew regularly gathers with friends to have dinner and play board games. He spends the warmer weekends working in the yard and coaxing his vegetable garden to grow. He can also be found exploring his interest in technology by playing video games online with friends all over the world. His over-sized rat terrier, Kai, also keeps him busy.